The National Biodiesel Board this week announced its transition to a new name, Clean Fuels Alliance America, reflecting the organization's progressive vision and the diversity of clean fuels its members produce – including biodiesel, renewable diesel and sustainable aviation fuel. An expert panel of diesel equipment manufacturers and fleets participating in a Vehicle Technology Showcase event at the National Biodiesel Conference today acknowledged that these clean fuels are a key part of their current and future product development plans on the path to a low-carbon transportation future.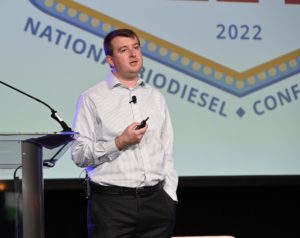 Speaking on the Vehicle Technology Showcase panel, James Hopkins, Executive Director of Engine Business Strategy for Cummins, Inc. said, "Increasing the utilization of low-carbon fuels, including biodiesel, can make a meaningful impact in reducing CO2 emissions from vehicles already in use. Cummins is committed to supporting the use of biodiesel, and it is an important part of our plans to reduce CO2 in commercial vehicle markets. In fact, almost all our products are able to use B20 biodiesel blends today, and we are working to support increasing blends in the future."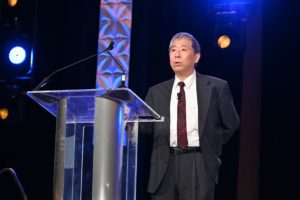 Danan Dou, Manager of Advanced Technology and Innovation for John Deere said, "As John Deere works to help farmers address the rising demand for farm productivity to feed and fuel the world, there is no doubt that advances in technology will continue to play an important and necessary role. Dou continued, "We are committed to innovation for a sustainable future, and we consider low-carbon fuels such as biodiesel an important avenue to reduce CO2 while also maintaining our commitment to our customers. John Deere fully supports the use of B20 biodiesel blends in all of our diesel equipment."
The vast majority of OEMs, including Ford, General Motors, Stellantis, FPT Industrial and many more, currently support the use of B20 biodiesel blends in their diesel equipment. B20 is a fuel blend containing 20% biodiesel and 80% ultra-low sulfur diesel. However, forward-looking fleets from coast to coast – including California, New York City, Chicago, Madison, Washington, D.C., and beyond – are looking to higher blends of biodiesel, even up to B100, to lower their carbon footprint even more dramatically.